Nii Adjei Sowah
The Mayor of Accra, Nii Adjei Sowah, and the Municipal Chief Executives of Adenta and the Municipal Chief Executive (MCE) for La Nkwantanang-Madina Municipal Assembly, Daniel Alexander Nii-Noi Adumuah, Jennifer Dede Afagbedzi, have boarded the Aayalolo on a quality service check mission.
The three boarded an Aayalolo Bus from Adenta to Kimbu in Accra on Wednesday, September 11, 2019, to interact with passengers and find out about their experiences with Aayalolo service.
The move aimed at improving the operational efficiency and service quality of the Aayalolo bus service.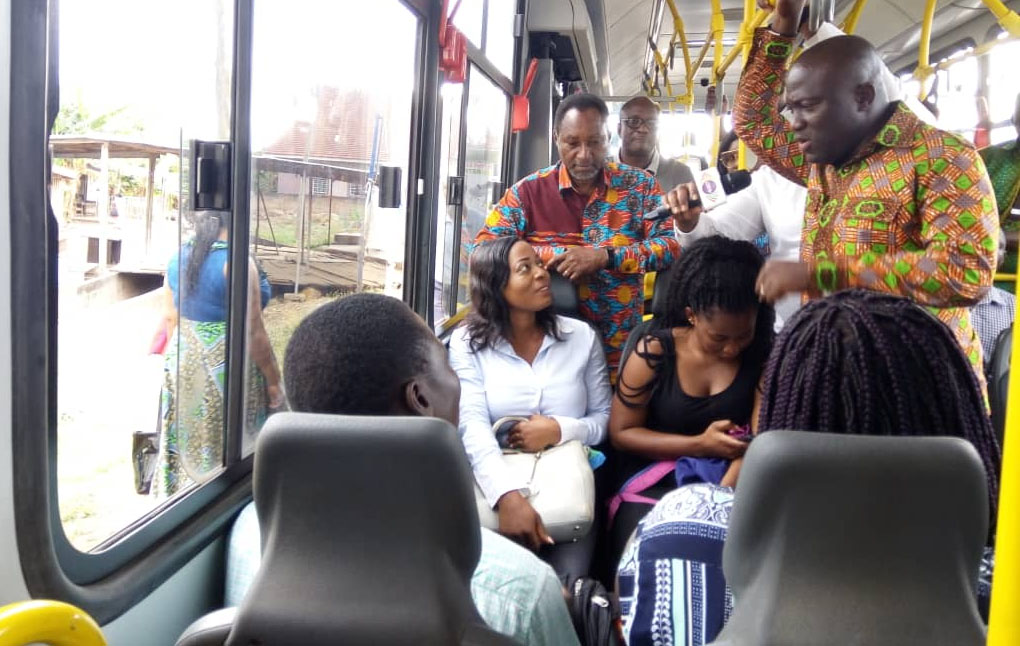 The passengers both male and female as well as school kids, were asked what better ways they thought the service could be improved.
Some concerns raised by the passengers included 'high' service charge or transport fare as compare to 'trotro' in some cases.
After realising the 'poor' nature of customer service by conductors of the bus, a suggestion was made for customer service agents to be put onboard the buses to take further details and concerns of customers to better serve them.
The Mayor called for quality bus service and urged that the fares must be cheaper than 'trotro'.
"We board this bus this morning to find out how the transport service is run more efficiently," Mr. Sowah who doubles as Board Chairman of the Aayalolo Bus Service, said.
The Aayalolo Bus Service is provided by the Government of Ghana.
It is new in the Adenta enclave and there are efforts being made to increase its client base in the area.
BY Melvin Tarlue