Players of Aduana and some WODIF executives in a group picture after their game over the weekend
Premiership campaigners Aduana Stars is expected to participate in the maiden US African Championship Festival (Cup), DAILY GUIDE SPORTS has gathered.
According to organisers of the event, World Diplomatic Federation (WODIF) and its affiliates D.A. Harrison LLC., Sports Afrique Internationale, all is set for the US African Championship Festival scheduled for the US next year.
Indications are that the 2023-2024 event is set to be launched on March 6, at the Red Roof Inn, Atlanta, South Georgia.
According to Isaac Rockson, His Imperious Viscount, the Superintendent General of WODIF said the forthcoming event has necessitated the touring of teams involved in the competition.
He pointed out the Executive team led by Sports Commissioner for Africa Rt. Noble Emissary, Jacob Moitun, and his able Associate Commissioner His Noble Emissary, Lawrence Adu Frimpong will brief the media on why Ghana Premiership side, Aduana Stars, is representing Ghana in US for the event that seeks to foster healthy partnership between US and Africa.
It will also cover other activities that will run concurrently in the said years. Rt. Noble Emissary, Jacob Moitun said in an Interview, "I believe it's about time the African potential we possessed in sports be sold globally.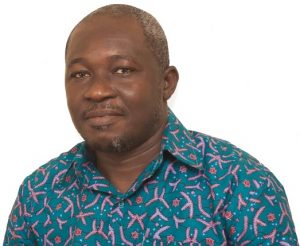 Jacob Moitun
"We must be able to showcase our ability and we believe that our partnership with the American society or the American football clubs would be deepened and also America can benefit from African players doing exploits in Europe and other parts of the world."
He added, "Our purpose is to project American football in Africa and also for Africa to benefit from American football. We believe that the potential that we have in Africa would be exported to America to their advantage.
"We believe that America can support Africa through football."
The Supporters Union Commissioner of World Diplomatic Federation in collaboration with Sports Afrique Internationale are expected to canvas, champion and mobilise supporters/spectators during the launch in US.
The event is arranged under the auspices of the World Diplomatic Federation and its affiliates.
By Kofi Owusu Aduonum