Nyoni designs on display
International designer Nyoni Sio, who is the CEO of Nyoni Couture, an international seller of all the latest and trendiest men's high fashion, has opened up about how coronavirus outbreak has negatively impacted his work in this exclusive interview with NEWS-ONE's Francis Addo.
According to him, the outbreak has not only hampered manufacturing, as in-store demands have also plummeted.
The Liberian-born Italian designer also spoke about his formatives years as a designer and his passion to explore the African market, precisely Ghana in the near future.
Below is the entire interview:
Who is Nyoni?
Nyoni Sio was born in Monrovia, Liberia in West Africa. I am a very passionate individual and highly motivated. I am motivated by people, products and the planet. For as long as I have known myself, I have been heavily interested in fashion. I have transformed my passion for being fashionable into compassion to provide high-quality apparels for men at affordable costs. Growing up in Liberia, schools wore uniforms. I remember looking forward to what we call 'Color Day', meaning students were allowed to wear ordinary clothing to school for the day and the best male and female students were awarded a prize. I won a lot of those prizes.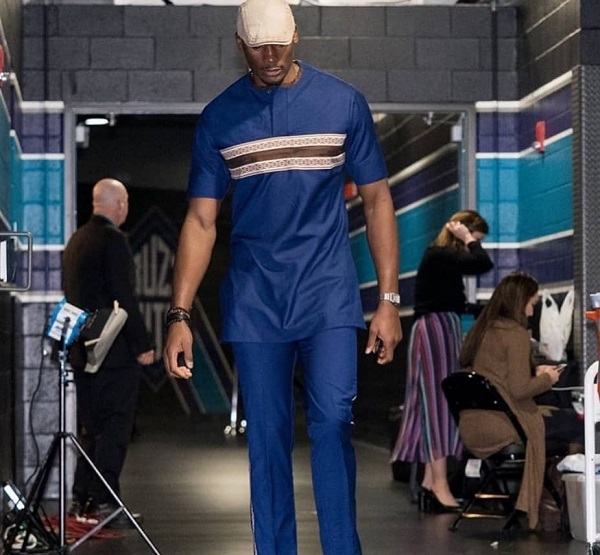 How long have you been a designer?
I have been in the business for 12 years.
Take us through how it all started and how the journey has been so far?
I started in the D.C. metro area selling to clients; I travelled frequently. It started with friends asking me to bring back certain pieces on my trips to Italy. Later, it evolved into orders being placed by friends. I then started taking trips to Italy strictly to fill orders. When I moved to Charlotte, it became the birthplace of the store. Hence, you can say Charlotte is the birthplace of Nyoni Couture as you see it today. Charlotte is home, the city does not
matter. The most important thing is the idea, the concept of a clothing line that crosses over to various styles will blossom anywhere. The city does not make the label, the label makes the city. Charlotte is where it is for Nyoni Couture. The Southern style gentleman look definitely influences some of the collections. God has been good to me; the journey has been great thus far.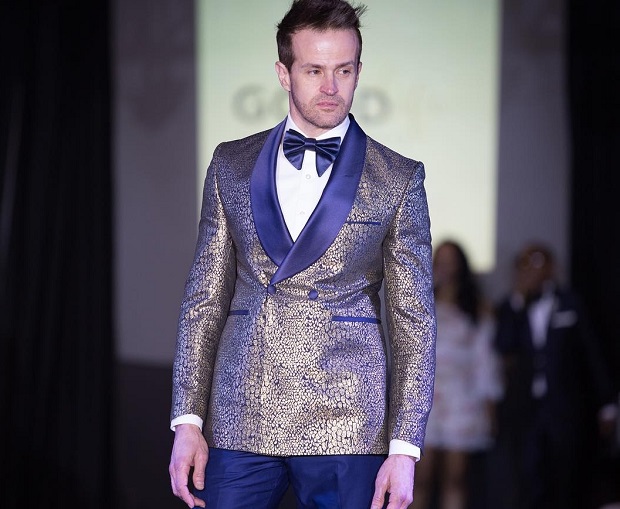 Where can anyone locate your brand now?
Online at https://nyonicouture.com/ and at the store 325 N Graham Street, Charlotte, NC 28202.
How would you describe your personal style?
My personal style is natural, artistic, romantic and hints of the modern metropolitan gentleman with a heavy influence of a combination of British, Italian and French tailoring.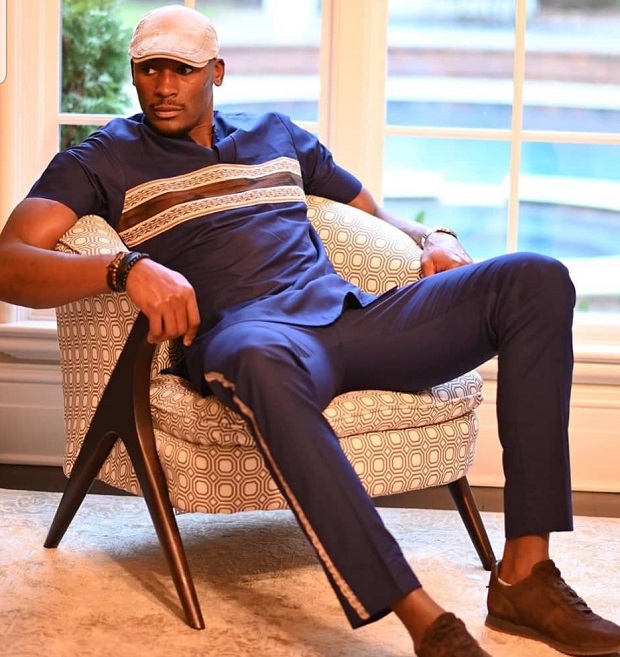 What kind of fabrics and textures do your brand gravitate towards?
Mostly Italian fabrics.
What is your greatest achievement with the brand?
Having celebrities wear my brand.
How do you choose your clientele, and who are some of your biggest clients?
Nyoni Couture's client is Jeffrey. Jeffrey is between the ages of 24-60 years old. He earns between $60K – $250K annually, lives downtown and could also live in the suburb. Jeffrey works in corporate America as financial analyst. Jeffrey buys Nyoni Couture because he is guaranteed customised treatment; no experience in the store is the same. Each and every customer experience is
tailored to meet the exact needs of the individual.
Where do you get your ideas?
As stated earlier, I travel a lot. My ideas are derived from my African heritage fused with Western styles.
What is the favourite part of being a fashion designer?
The creative aspect that comes with the trade.
One must continuously evolve. I most always envision the grandest ideas of grandest vision and make it a reality that speaks to the modern gentleman. I am constantly thinking, "how can I do better than my last collection?"
Do you consider opening a branch in Ghana?
Most definitely. Africa is the original birthplace of Nyoni Couture; my roots are there.
How has coronavirus affected your work as a designer?
The impact has been felt from a manufacturing standpoint and in-store purchases. I currently manufacture in Italy and as you are aware, Italy was the initial epic centre in the Western Hemisphere; hence my manufacturing was greatly hampered.
And how are you dealing with the pandemic?
Staying positive and being creative.
Have you ever partnered with another designer before?
No.
Is there any designer you look up to? And your advice to anyone who wants to be a designer.
Like every career and even more so for the fashion industry, you have to have passion for what you do in order for you to be successful. My advice to anyone desiring to be in the industry; you must be passionate about the trade in order for your creative juices to flow because the industry involves a lot and is based on creativity.
Is Nyoni married? Any children?
Yes, Nyoni is married and has been happily married for years. I have two handsome boys and a beautiful daughter.
If you are not designing, what do you do?
Networking and golfing.
What are the schools you attended?
Cathedral High School, CSI Computer Tech and University of Phoenix.
Where did you grow up and what are some of your fondest memories growing up?
I was born and raised in Liberia. My memories growing up are bitter-sweet. Before 1990, times were great. My fondest memories are the 'Color Days' at school. I won the prize for the best dressed of the times. Liberia became engulfed in a civil war on December 24, 1989. It was difficult for a while, I started travelling around West Africa and later to Europe. I learnt a lot during my travels. I have used the knowledge acquired on my travels to France, Italy, UK, the Netherlands and Turkey in my creativity at Nyoni Couture. The road was rocky at times, but the journey has been worthwhile. I am sitting here speaking with you today. I give God the glory.
By Francis Addo