Ghana has marketed pepper as one of its non-traditional export products at this year's world chili pepper trade show in Reiti, Italy.
Eudora Quartey-Koranteng, Ghana's Ambassador to Italy, opened the fair
in Reiti, Italy on Wednesday, August 28, 2019.
Ghana projected its pepper industry as one of the areas with immense investment opportunities.
Reiti is a city located in the region of Lazio in central Italy.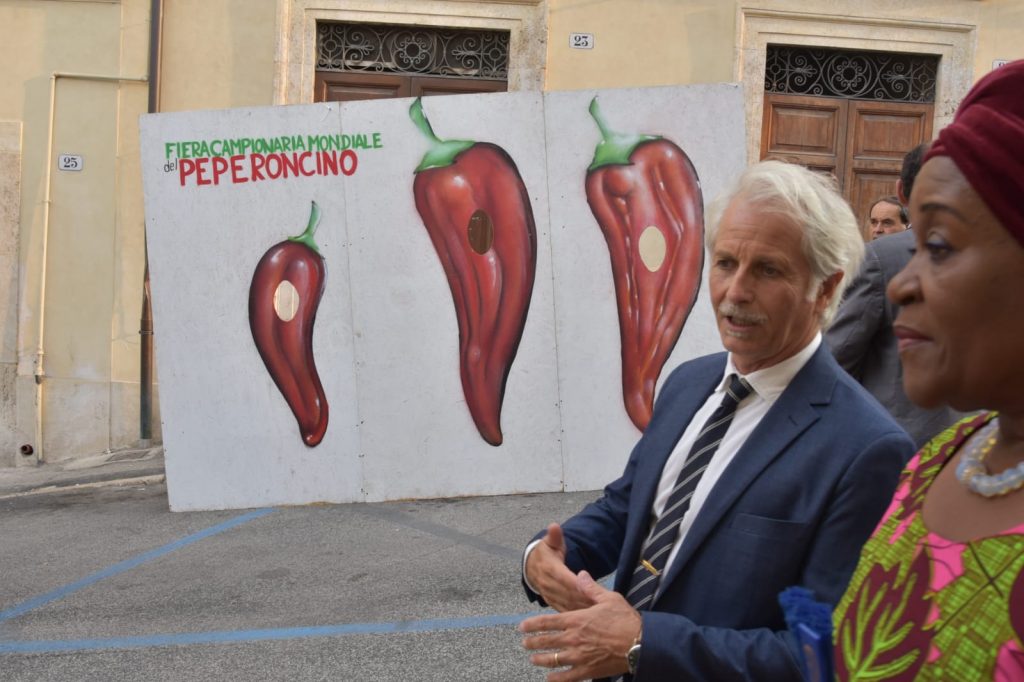 It is the main producer of chili pepper in Europe.
The World Chili pepper day blends culture, tradition and gastronomy.
The trade show is organized by the Association "Reiti Cuore Piccante" (Reiti Hot Heart) in collaboration with Italy's National Pepper Academy, and with the help of the Ministry of Food and Agriculture, Forestry and Tourism, Region of Lazio, Province of Reiti, the Municipality of Reiti, the Chamber of Commerce of Reiti, and National Confederation of Commerce in North Lazio and the Varrone Foundation.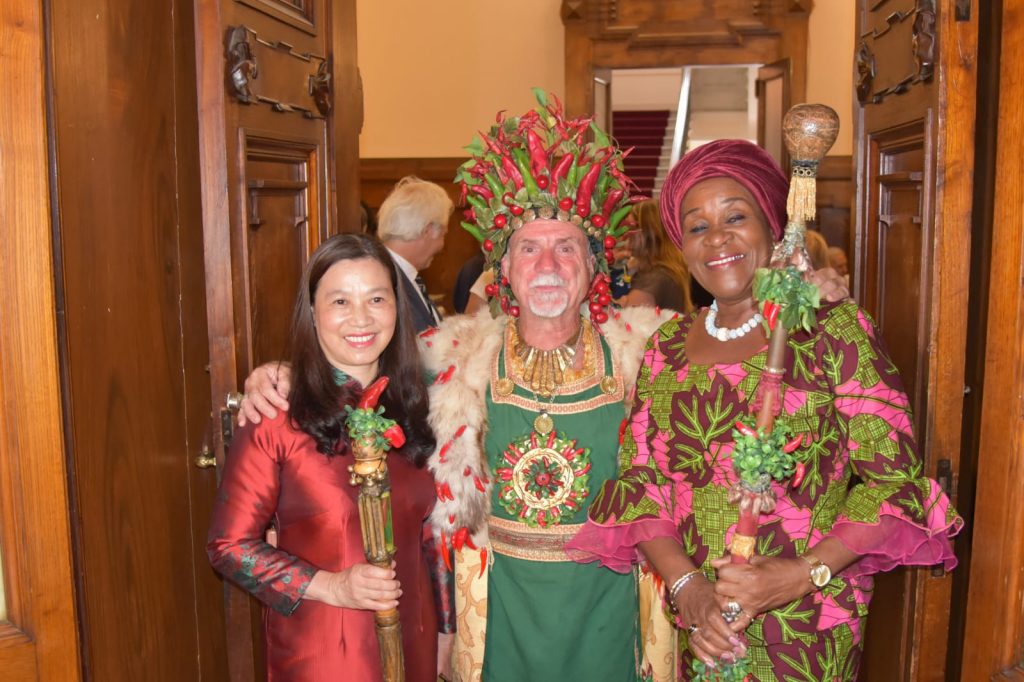 From its inception in 2011, the Reiti World Chili Pepper Trade Show has within less than a decade turned out to be a major success story, pulling from far and near food lovers, gourmet/bon vivant and curious observers from all over the world.
It has an average attendance rate of over 150, 000 people in Reiti every year.
This year, there were over 150 food stands where guests tasted hot chili pepper meals and an exhibition where over 600 varieties of hot chili pepper from all over the world were displayed.
The trade fair includes conferences which borders on topics such as industrial development, commerce of pepper in Italy, sports and health.
It also includes a pepper themed cooking show held by professional chefs with the help of young interns who together prepare delicious pepper themed meals latter served to the public for tasting.
There was a chili eating competition this year that required competitors to eat a whole chili pepper in the shortest time possible, with 10 stages to the competition, where the hotness of the chili pepper increases exponentially with every stage.
Other countries that participated this year included Vietnam, Indonesia and Ecuador.
Ghana was represented by its Embassy in Italy.
All female ambassadors in Italy attended the fair as well as Russia trade Attache.
BY Melvin Tarlue