The security at the Nsawam-Dobro Barrier on the Accra-Kumasi Highway appears porous.
This is because the security agents stationed at that busy section of the highway are allowing travelers to cross to the other side.
They appear to be sanctioning commercial vehicles to load passengers from Nsawam to Accra and vice versa even though Accra is experiencing 14-day lockout.
There is restriction on movements in parts of the Greater Accra Region and Kumasi, in the Ashanti Region, with security agents deployed to seal all the entries and exits of the affected areas.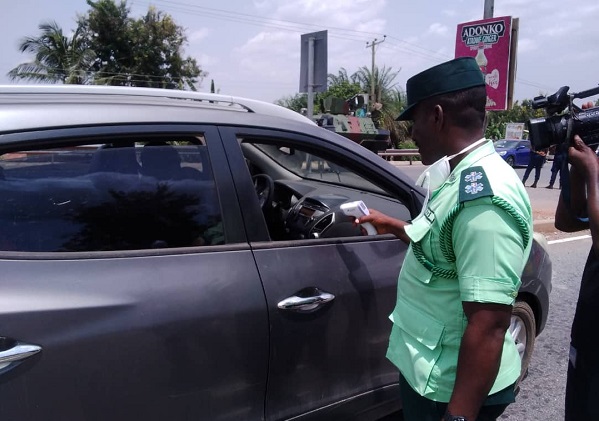 There was no proper screening when DGN Online visited the place yesterday and as a result some travelers have taken advantage of the situation to move from Accra to
the Eastern Region to escape the lockdown.
Travelers from Accra pretend to be going to Nsawam and when they get to the checkpoint at Dobro, they alight from their vehicles, cross over and board waiting vehicles to Nsawam and beyond.
Unlike the Dobro crossing, the Ayi Mensah Toll Booth which also links Accra to the Eastern Region is properly manned and the security officers there are not allowing people to leave Accra to Aburi and other areas.
BY Daniel Bampoe