The family of late former President Flt. Lt. Jerry John Rawlings were at the Jubilee House yesterday to thank President Akufo-Addo and the government and people of Ghana for the honour done their fallen kinsman.
Their mission there was simple; to express profound appreciation for the honour done them by giving a befitting funeral and burial to the late former President.
Spokesman for the family and former Minister of Foreign Affairs, Ambassador James Victor Gbeho, expressed the gratitude of the family and that of the widow to the President and the government and people of Ghana.
"We are particularly grateful to your Excellency for the personal involvement that you showed, the leadership that you showed in our planning and executing of the state funeral of President Rawlings," was how Mr. Gbeho put it.
Whiles the family appreciated the fact that he was doing what was expected of him as President, Mr. Gbeho admitted "but in many ways, we saw and were convinced you went a little beyond your duty and ensured that a fitting farewell was given to former President Rawlings."
"Your interest from day one when the family came here to inform you officially about the passing away of the former President, your reaction to it…and the fact that you took a good decision to give him a state funeral, we are very grateful," he noted.
"The widow who has gone through a terrible time is particularly grateful to you for the interest that you showed in the funeral of her late husband. We join her in converting to you the gratitude, not only of the former First Lady, but also the whole family; we would like to say thank you to you and to your staff," he added.
They also could not help thanking the Chief of Staff, Akosua Frema Osei Opare for her support during the period.
Mr. Gbeho apologised for any issue that may have arisen out of the funeral as a result of misunderstanding between the family of the late former President, but asked the President to use his influence to bring unity among the greater family.
On his part, President Akufo-Addo said he was touched by their comments.
He said it was his wish for the family to work together to give Mr. Rawlings a befitting funeral.
He saw it more of a duty and an honour to make sure that he gave the late President a befitting funeral and burial.
"I'm happy that virtually everybody who participated and observed his final funeral and rites was satisfied, that the right thing has been done by the Ghanaian state to this very outstanding figure of our history; to that extent, that is why I used the word I'm happy that we were to go through this exercise," he said.
As a man who comes from a fractious family, President Akufo-Addo said he was not particularly upset about some of the things that happened, including the attacks on his person, saying, "Hopefully, going forward we will be able to manage it in a serene manner so that harmony and peace and understanding that we require in these circumstances should come."
He stressed the need to bury whatever difference there may be in order to secure the present and future of the family Mr. Rawlings left behind.
"I want to let you know that I continue to have a positive set of feelings towards him and his family, towards all of you and whatever that will be done to assist in securing the well-being of all of them, I'm prepared to do my part; that is the assurance I want to give, and also to say that my door continue to be open, that any matter that require my particular attention regards the wife, children, you yourself, Colonel Agbotui who has been my long-standing friend,  you shouldn't hesitate to make contact if you find it necessary to do so,"  the President indicated.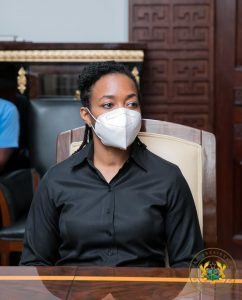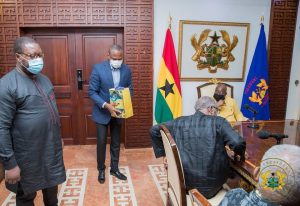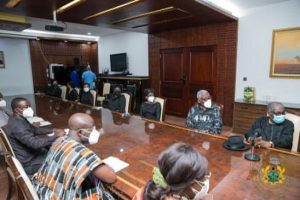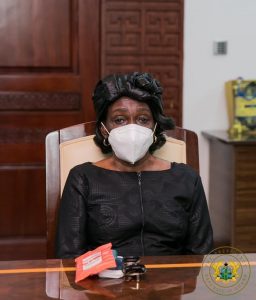 By Charles Takyi-Boadu, Presidential Correspondent