Samuel Twumesi Ankrah (left), Production Manager explaining a point to President Akufo-Addo (right) during a tour of the factory. With them is Michael Zormelo (right).
President Nana Dankwa Akufo-Addo on Friday commissioned one of the biggest fertiliser manufacturing companies owned by a Ghanaian.
The OmniFert Fertiliser Factory is located at Dawhenya (Community 25, Tema) off the Accra -Ada road, and it has a total of five warehouses on a-12 acre land, with a total storage capacity of 100, 000 metric tons.
It currently employs 400 Ghanaians and intends to add an additional 100 upon completion of the second phase of the project.
It also specialises in breeding its own variety and sources the best available stock from the company's suppliers internationally.
It has also invested into another new blending plant to increase the capacity of the existing plant with a blending and bagging production rate of over 50 tonnes per hour.
The facility has a two blending plants in addition to a sack printing plant.
It comes on the heels of the commissioning of a similar fertiliser factory at Asuboi in the Eastern Region by Vice President Bawumia a couple of weeks ago.
Commissioning the projects, President Akufo-Addo said, "This is one of the best ways of improving the living standards of our people and set the nation on the path of progress and prosperity."
He was optimistic that the spectre where 1.2 hectares of farmlands owned on the average by a small holder farmer is characterised by low productivity levels would come to an end.
"The application of correct fertiliser will be a factor in multiplying yield and enhancing farmers' income from the same acreage of land," the President said, adding, "That is why a key component of the programme for 'Planting for Food and Jobs' is the provision of subsidised fertilisers to farmers."
The management of OmniFert ‒ under the leadership of Michael Zormelo, who is the Group Managing Director‒ prides itself on having developed a variety of seeds to give premium quality and touted as having high-end research facilities with best practice biotechnology and pathology services and infrastructure.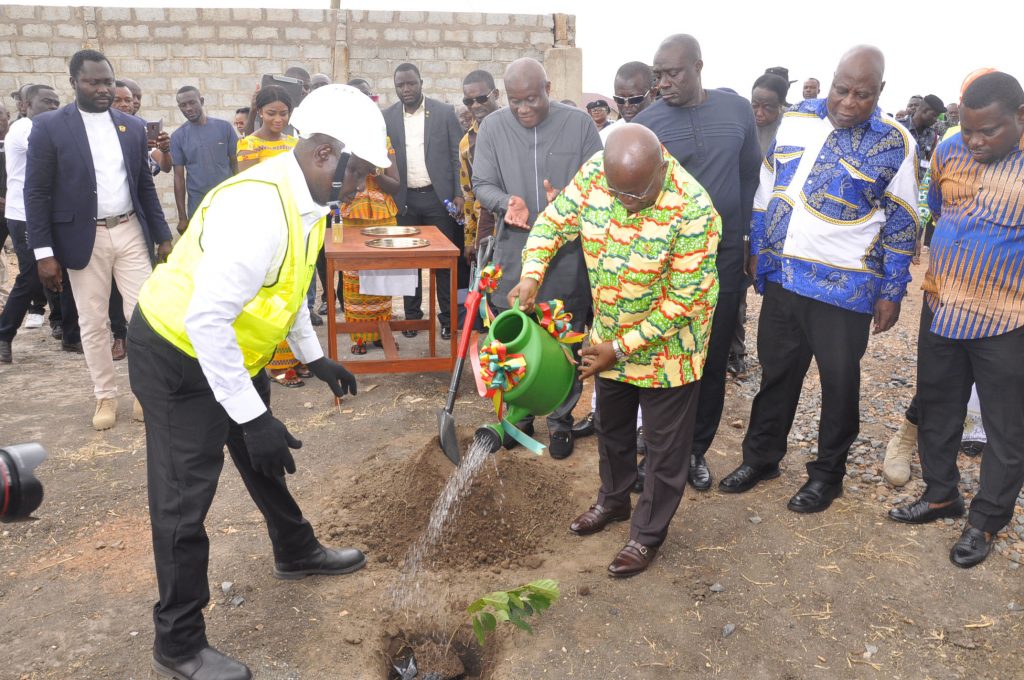 He said the company was established to complement government's 'Planting for Food and Jobs' programme and was, therefore, hopeful government would help the company to grow.
The Chief Executive Officer (CEO) of COCOBOD, Joseph BoahenAidoo, who was present, decried the low application of fertiliser in the country.
He was confident that the establishment of OmniFert with their 'tailor-made' products would encourage farmers to apply the right fertiliser to boost food production.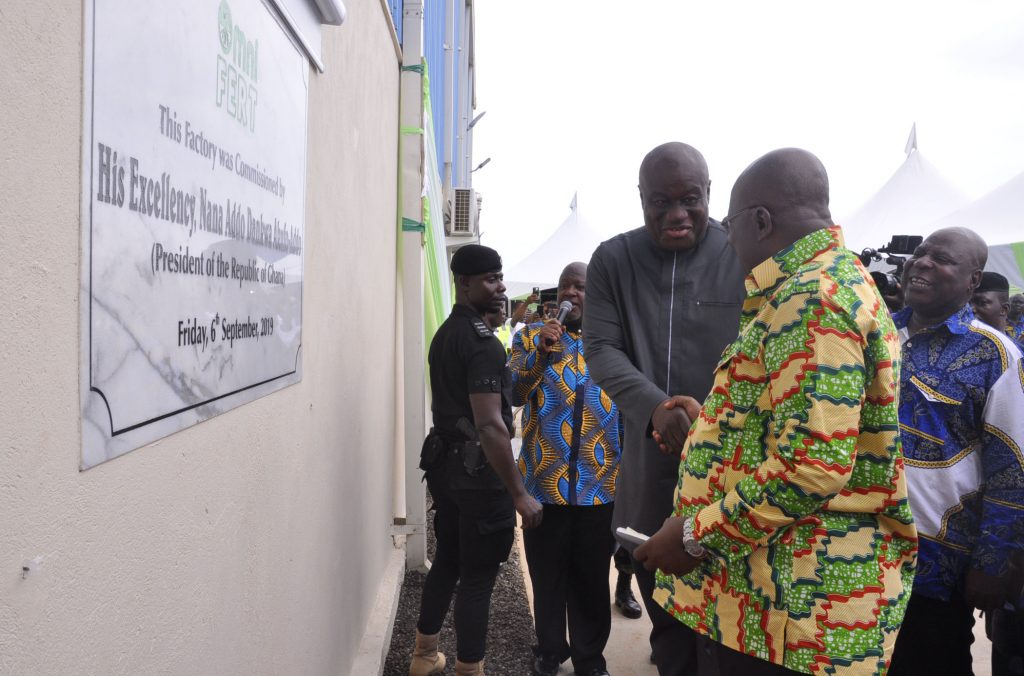 In the coming year, he said government would purchase seven million bags of fertiliser and, thus, stressed the belief that management of the company would position themselves to take advantage of the opportunity notwithstanding the competitiveness in the local fertiliser manufacturing business.
By Charles Takyi-Boadu, Presidential Correspondent