Benjamin Owusu Kwame Obrempongba
Benjamin Owusu Kwame Obrempongba, a reporter with Adom FM and TV of Multi Media Group, was assaulted in the line of duty when he was covering the just-ended primaries of the opposition National Democratic Congress (NDC) in the Nkwanta South Constituency of the Oti Region.
He claimed he received a hefty slap from the Nkwanta South Constituency Secretary, Prince Succeed Fiagadzi, last Saturday at about 5:45 pm during a commotion that ensued between the supporters of the incumbent MP, Geoffery Kini, and that of his contender, Richard Manuribe.
The reporter said after the incumbent MP had been declared winner with 885 votes as against Richard's 192 votes, a misunderstanding ensued among the NDC supporters at Kyabobo Game Centre, where the primaries were held; the reporter had gone there to cover the commotion.
He claimed that when he got to the scene, an NDC supporter tried to attack him for taking pictures but the police intervened. As he moved away from the scene, the NDC secretary started issuing threats and in the process rushed on him and gave him a hefty slap.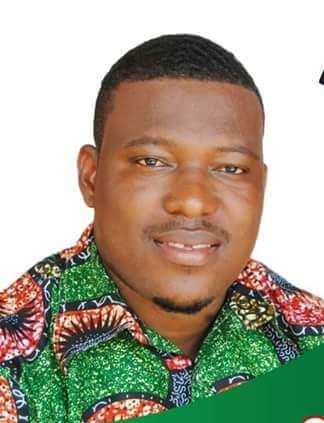 Prince Succeed Fiagadzi
He said as if that was not enough, the secretary snatched his phone and smashed it on the floor, shouting "I told you to stop the coverage and you are still doing it!"
Obrempongba had since reported the case to the police at Nkwanta and had also received some treatment from the St Joseph's Hospital.
The investigator of the case, who gave his name as Godsway, confirmed the incident saying "it is true; a report has been made. I've invited the suspect and I'm taking his statement. I will get back to you when I finish."
The reporter told DAILY GUIDE later that "since Saturday, I've been having severe pains in my right ear and neck. I've not been able to get out of the room."
From Fred Duodu, Ho (k.duodu@yahoo.com)