Our centre spread feature on Saturday is disturbing. It is about the Kwame Nkrumah School – the name given by residents to the school – whose wall killed a woman and her son last week.
Our reporter's narration prompted the question as to whether a school in the nation's capital could be so deprived. Do we still have inspectors visiting schools in the country, and do such officials take interest in the welfare of pupils and the environment in which they study?
There is no doubt that the school after its wall killed two persons has attracted the attention of a lot of people. The situation could have been worse.
Just after the fatalities, the Member of Parliament for the Ayawaso Central Constituency, Henry Quartey, descended on the place announcing an intervention of sorts. Even though it is better than nothing, the school needs a comprehensive structural overhaul.
Kids defecating openly in a nearby drain within their school as is the case under review should not attract plaudits for the authorities appointed by the President to oversee such matters.
The crack on the walls of the storey building housing the pupils is an indication that we are only waiting for disaster to happen before we send emergency vehicles and staff to go and rush the injured to hospital.
We are by this commentary pleading on behalf of the poor kids who are seeking education under such appalling conditions to have the status quo reversed. We cannot remain indifferent to the plight of not only the pupils but their teachers who are helpless too under the circumstances. They too have complained time without number but their small voices have not reached the authorities at the assembly level and would never will.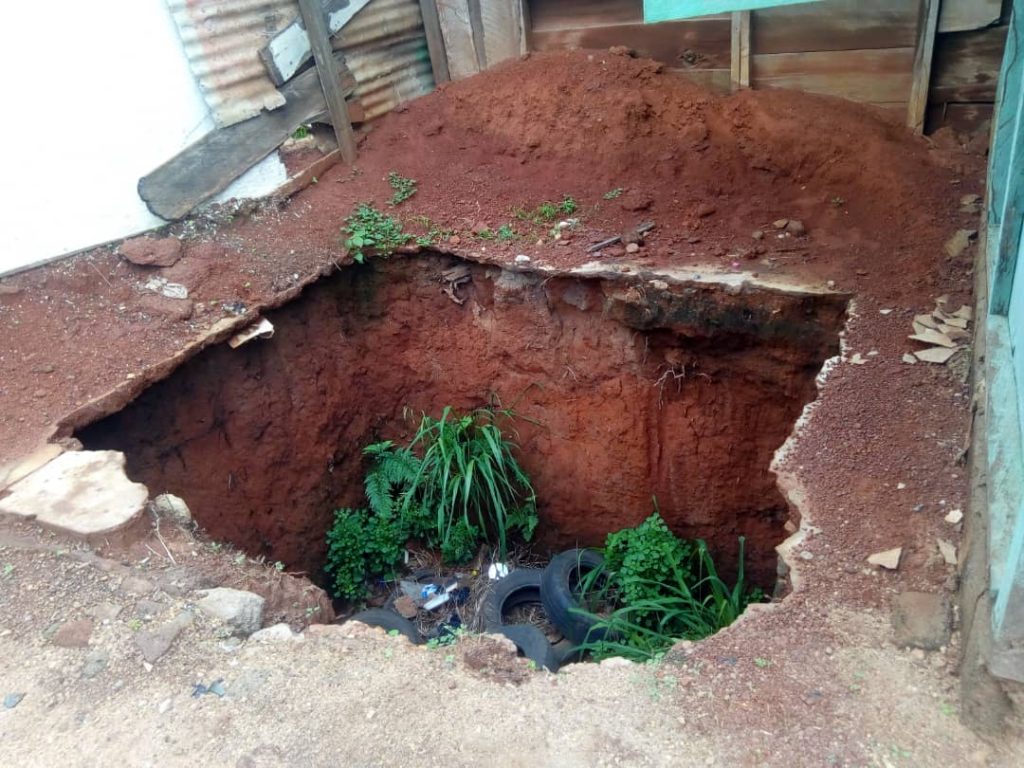 The condition of the environment in which the pupils are learning is dire and we all must act fast to obviate tragedy.
The pupils are not only learning how to read and write but also how to be responsible citizens of this country when they grow up in the future.
We do not expect pupils who do not find anything wrong with defecating openly in the drains to be the kind of Ghanaians to take up the mantle of running the affairs of this country tomorrow in a manner which can enhance development and prosperity.
Let them go to the school now; who are in charge for an appropriate assessment of its needs? The pupils of the school under review must not be abandoned.
If a school in the nation's capital has been so neglected for over a decade, it was not surprising that many schools operated under mango and neem trees in rural Ghana.