The University of Professional Studies, Accra (UPSA) has launched three new graduate degree programmes.
The programmes are MA in Peace, Security and Intelligence; MA in Brands and Communications Management and MBA in Impact Entrepreneurship and Innovation.
At a brief ceremony held on the school's premises, Pro Vice Chancellor of the University, Professor Charles Barnor, noted that although Ghana is currently regarded as one of the most peaceful and stable democratic countries in Africa, there are a number of violent inter and intra-group conflicts that threaten the stability of the country.
At the household levels, there are also several inter-personal conflicts between and among houses, workers and employers and service providers and their clients which threaten economic growth and the stability of the country.
"It is against this background that the University is mounting the MA degree in Peace, Security and Intelligence Studies programme," he said.
The programme is aimed at among others, introducing students to the principles and management of peace, security and intelligence dynamics, and provide students with a broad theoretical understanding of peace, security and intelligence together with exposure to a range of skills.
The course is designed for law enforcement officers, legal professionals, private security operatives, researchers, public sector officers and many others.
The MA in Brands and Communications Management programme is also designed to provide students with the requisite knowledge of the role of brands and communications with a focus on the creation of strong brand equity.
The MBA in Entrepreneurship and Innovation is also a programme designed to arrest the situation of Ghana's inability to tap fully into the country's high entrepreneurial talents.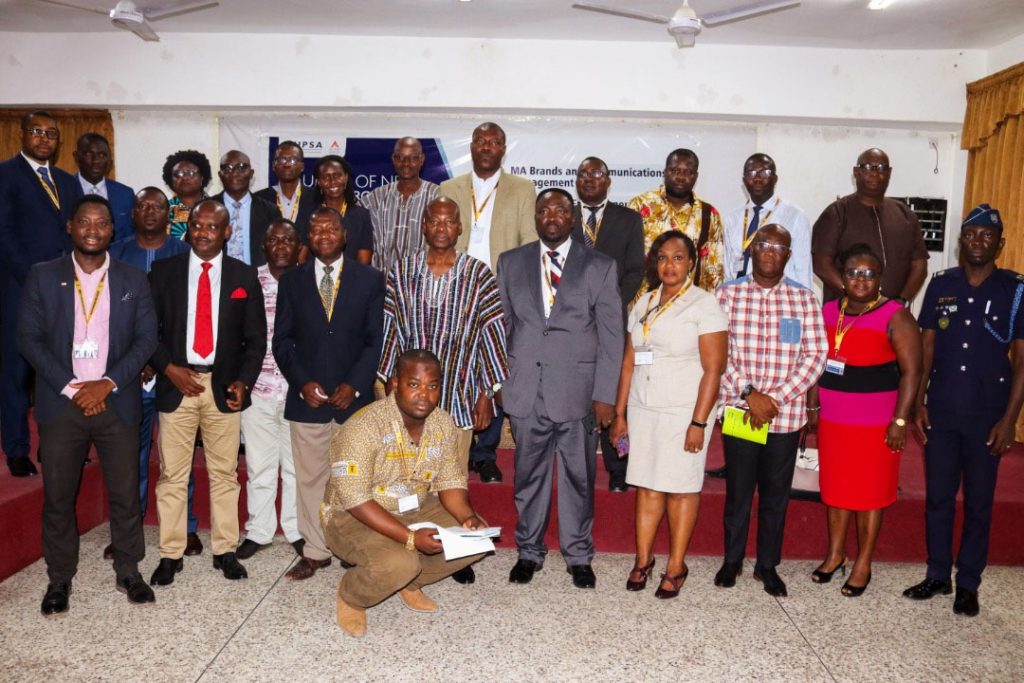 The programme places emphasis on the identification of opportunities and ideas in the environment and equipping students with the capacity to manage and grow these ideas into viable businesses to create jobs and reduce unemployment.
It is aimed at training aspiring and active entrepreneurs to start or scale up business projects, equip entrepreneurs with effective tools and methodologies to design and innovate on both existing businesses and provide entrepreneurs with effective innovative strategies for building a competitive advantage in growing their businesses.
BY Nii Adjei Mensahfio