Princess-Trinity SatRa also known as 1MamaAfrica 
The American-born Ghanaian philanthropist and Queenmother, 1MamaAfrica, known in real life as Princess-Trinity SatRa, is set to mark the fifth anniversary of service to the Ghanaian community just in time for Black History Month.
1MamaAfrica, who doubles as the Chief Executive Officer of the CHESS foundation, a non-governmental and international non-profit organisation, over the years has supported social development in various communities and helped to build schools, clinics, and other infrastructure projects as well as providing jobs and educational opportunities for Ghanaian youth in the country.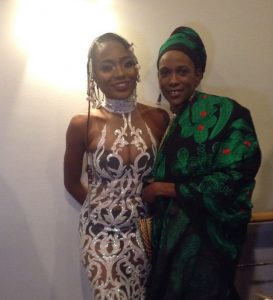 According to 1MamaAfrica, Ghanaians in the diaspora must be encouraged to bring home their financial and human resources, locked up throughout the world, to accelerate nation-building.
"Ghana in the 17th and 18th century has had a dark past of human slavery, however, some of the descendants of the slaves have gone on to make great businessmen with great influence in the world," she said.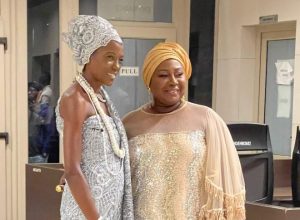 1MamaAfrica (left) in a pose with Oheneyere Gifty Anti
The leadership of the CHESS Foundation has encouraged many in the diaspora to choose Ghana as their repatriate destination to invest in projects of their choice.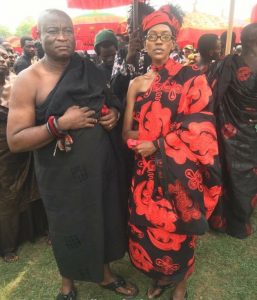 "My people didn't fall out of the sky into cotton fields and sugar plantations. We come from a rich royal African heritage for our benefit and that of our brothers and sisters in Africa we must reconnect. Ghanaian development must come from home and abroad," she added.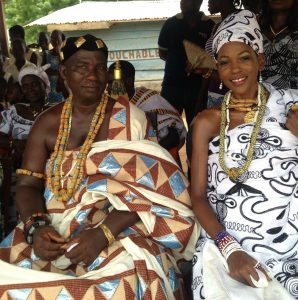 She further stated that it was extremely important that we come together for Black History Month as we recognise both the challenges and achievements of African Americans and support our country in various fields.