First Lady Rebecca Akufo-Addo
THE INTERNATIONAL Conference on HIV Treatment, Pathogenesis, and Prevention Research in Resource-limited Settings (INTEREST) has begun in Accra.
Groups, organizations and individuals from 45 countries are participating.
The 13th edition of the premier scientific conference on HIV in Africa received more than 600 abstracts for peer review – the most ever – and has 724 people registered to attend.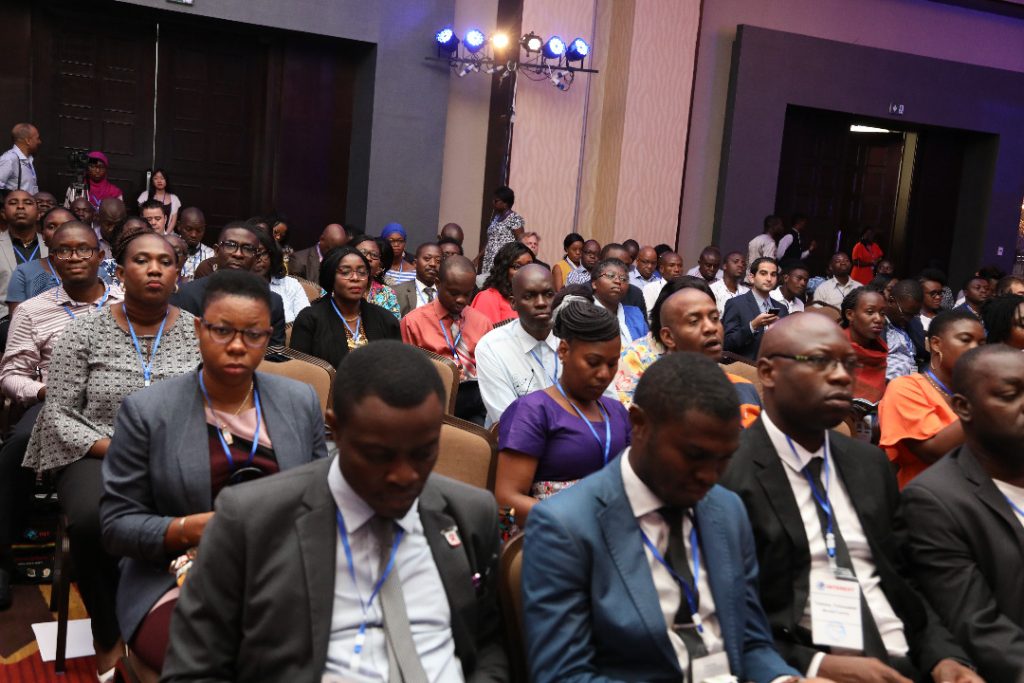 INTEREST 2019 is being held at the Kempinski Hotel Gold Coast City from today, May 14th to Friday May 17th.
First Lady of Ghana, Rebecca Akufo-Addo opened the conference, making a strong case for the elimination of mother to child transmission of HIV.
She also called for improved access to treatment for children living with HIV.
The INTEREST conference was launched in 2007 in Uganda.
In total, there have been 12 successful meetings convened in Uganda, Senegal (twice), Zambia (twice), Mozambique, Tanzania, Kenya, Zimbabwe, Cameroon, Malawi, and Rwanda.
Young researchers and world-renowned HIV experts share original research and state-of-the-art reviews on a wide range of HIV and related topics.
The conference offers lectures, abstract-driven oral and poster presentations, debates, and meet-the-expert sessions.
Early morning mentoring sessions see mid-career and senior investigators providing research career guidance to young researchers.
Grant spersonship sessions focus on how best to position research grant proposals for success.
Themed poster discussions, a session on paediatric HIV, and two sessions on HIV prevention advocacy complete the early morning schedule.
Professor Catherine Hankins, Amsterdam Institute for Global Health and Development, Scientific chair of the conference, said in the opening remarks that Ghana has played an important role in HIV scientific advances on the African continent.
"Hosting INTEREST in Accra enables scientists, clinicians, program managers, students, and others to showcase the great efforts that Ghana has made in its HIV response," she added.
Professor Kwasi Torpey from the University of Ghana's College of health sciences and the Local Organizing Committee Chair, says participants would leave the conference with better understanding of the social determinants of health and HIV risk in order to contribute optimally to national, local and individual HIV prevention strategies.
Since 2014, INTEREST has been dedicated to the memory of Professor Joep Lange and Jacqueline van Tongeren of the Amsterdam Institute for Global Health and Development (AIGHD).
Pivotal in establishing INTEREST as a leading African and international forum for the dissemination of HIV science and practice, they died tragically when Malaysian Airline flight MH17 was shot down over Ukraine on July 17, 2014.
The INTEREST Conference is co-organized by the Amsterdam Institute for Global Health and Development and Virology Education.
By Jamila Akweley Okertchiri