Kwabena Akwaboah Jnr., known by his stage name Akwaboah Jnr has released the much-awaited Extended Play (EP) Lighthouse which addresses matters related to love and life adversaries.
The Lighthouse EP contains six mastered tracks including songs like 'Ensesa', 'Ntro Naa', 'Friends' Wo P3' W'ade3 Ay3', 'Obiaa' and 'You Know' featuring songstress Cina Soul and Rap King Sarkodie.
In a Tweet sighted by DGN Online, the highlife singer called on Ghanaians to support his EP Lighthouse as he thrills them with evergreen songs from the tracklists.
'#LighthouseAlbum signifies the rebirth of good music. Every song on this album is woven together with timeless chords…We will soon share this experience get ready to be thrilled with evergreen songs on #LightHouseEP this week'.
Akwaboah Jnr is a Ghanaian singer-songwriter and producer known for songs such as 'I Do Love You', Hye Me Bo', Hold Me Down' among others.
He was recently awarded at the Ghana Music Awards UK as the Highlife Artiste of the Year and Highlife Song of the Year awards.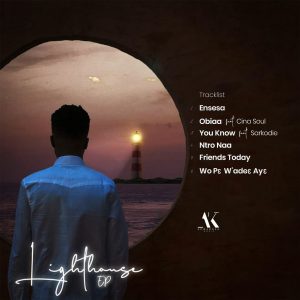 BY Prince Fiifi Yorke