Vice President Dr. Mahamudu Bawumia Sunday afternoon welcomed the United States Vice President, by Kamala Harris, who is on official state visit to Ghana.
She is on a week-long trip to Africa and will be in Ghana, Tanzania, and Zambia, to deepen the US-Africa relationship focusing on economic development, climate change, food security, and a rising youth population.
Dr. Bawumia wished Vice President Kamala Harris and her team a pleasant and fruitful stay in Ghana and Africa and in general after hosting her for a while at the Jubilee House.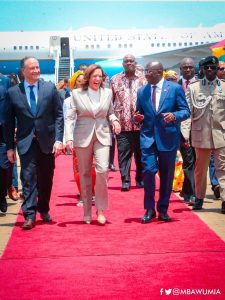 Prior to her arrival, the Ghana Police Service had announced that some busy roads in Accra will be temporarily blocked as part of the security arrangements for the US Vice President visit.
The traffic arrangements on the busy roads in Accra and Cape Coast which have been put in place by the police begin from 26th to 29th March 2023.
In a press release, the police said today Sunday March 26, 2023, there will traffic arrangements within Accra between the hours of midday and 4pm.
According to the police, there will be intermittent roadblocks along the Liberation Road from the Kotoka International Airport (KIA) traffic intersection, through Opeibea, up to the National Theatre.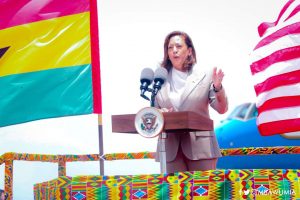 The subsequent day Monday, March 27 2023, there will be another traffic arrangement between the hours of 9am to 9pm, as there will be intermittent roadblocks from the National Theatre, through the AU Roundabout to the Jubilee House, and from the Jubilee House to the Emmanuel Eye Clinic area at Shiashie.
Furthermore, there will also be intermittent roadblocks from the Ako Adjei Interchange through to the Labone Secondary School area and along the John Evans Atta Mills High Street and onto the Bukom Boxing Arena.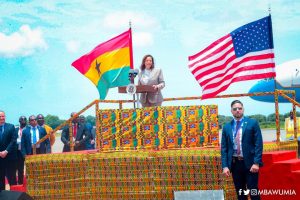 On Tuesday, March 28, 2023, there will another roadblock within Accra and Cape Coast.
"In Accra between the hours of 9am to 12noon, there will be intermittent roadblocks from the National Theatre, through the Ministries Traffic Intersection up to Castle Traffic Light at the Black Star Square.
"In Cape Coast between midday to 6pm, there will be intermittent roadblocks from the Robert Mensah Sports Stadium, through Bakano Road and Aminstimadzi Road to Omanhene's Palace and from the Omanhene's Palace through Beach Road, up to the Cape Coast Castle," the statement further read.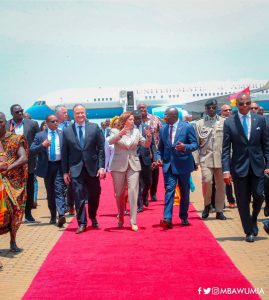 On Wednesday, March 29, 2023, there will be intermittent roadblocks in Accra between the hours of 8am to 5pm from the National Theatre through the Jubilee House along the Liberation Road, up to the Pawpaw Street area in East Legon.
"Police has therefore advised motorists to kindly cooperate with them and to use alternative routes wherever possible, to ensure effective traffic management as we demonstrate our convivial hospitality in line with our tradition and culture towards our guests.
"We would also like to indicate that Police officers would be detailed along the roads mentioned and at other vantage points to assist the public during the entire period. We apologise to the public for any inconvenience caused by these arrangements," the statement signed by Assistant Commissioner of Police (ACP) Grace Ansah-Akrofi, Director of Public Affairs said.
Vice President Harris departed Washington on Saturday evening and arrived in Accra Sunday afternoon.
Vice President Harris is expected to meet with Ghanaian President Nana Addo Dankwa Akufo-Addo on Monday for bilateral talks. Later that day, she will visit a local recording studio and meet with young people in the creative industry.
On Tuesday, the Vice President will deliver a speech to a young audience and visit the Cape Coast slave castle to speak about the brutality of slavery and the African Diaspora.
On Wednesday, she will meet with women entrepreneurs in Accra to discuss the economic empowerment of women. It is expected that she will announce a series of continent-wide public and private sector investments to help close the digital gender divide and empower women economically.
Vice President Harris will then travel to Dar es Salaam in Tanzania before concluding her trip in Lusaka, Zambia. This visit marks the fifth major trip from a senior administration official since the summit, following visits by Secretary Yellen, Ambassador Thomas-Greenfield, the First Lady, and Secretary Blinken.
Senior US administration officials say the Vice President is "visiting these three countries where the governments are investing in their democracies specifically at a time where we know there is a global democratic recession".
"The United States views Africa as critical to addressing global challenges, and we view her visit as another opportunity to consult and engage with partners on our shared objectives," officials said in a press call on Friday, March 24, 2023.
By Vincent Kubi