Ghanaian billionaire, Nana Kwame Bediako known in showbiz and sports circles as Cheddar hit the streets of Accra on Sunday to support the less privileged ahead of the partial lockdown which commenced on Monday.
Together with his 'Freedom Movement' team, they shared food items like bags of rice, oil and others to beggars, the disabled and street children.
The gesture was to help recipients survive the lockdown.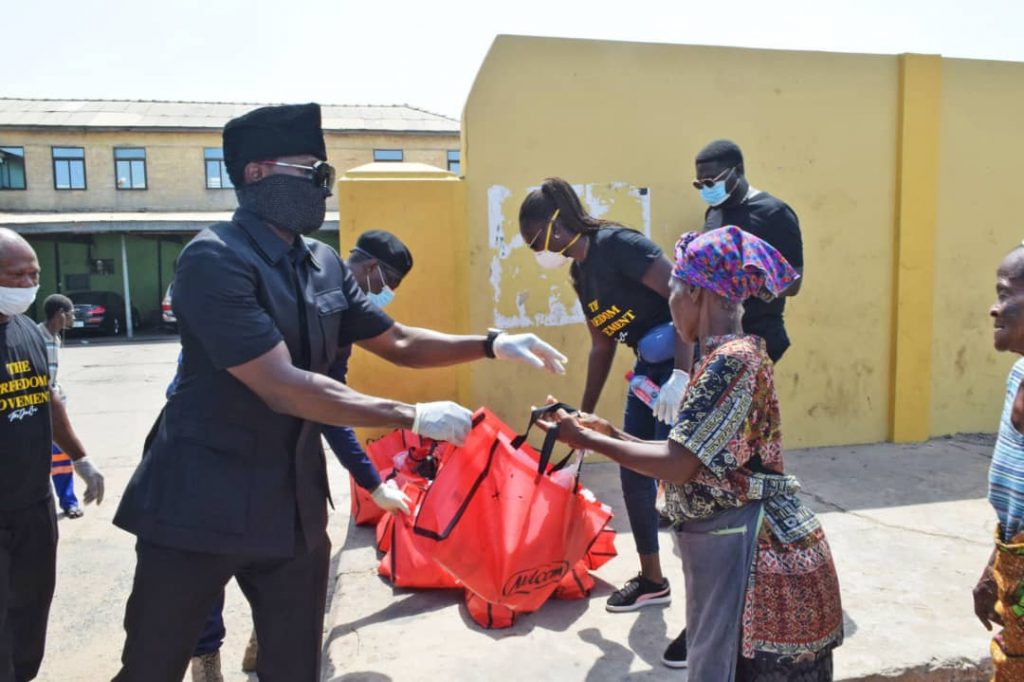 Among the places they shared the items were the Independence Square, James Town and Dansoman.
According to Cheddar, "it is my little way to help our brothers and sisters on the street.
I know some people are finding it very hard to cope in this pandemic times. I pray to God that this disease does not take over our country."
Cheddar, who changed his legal name from Nana Kwame Bediako to Freedom Jacob Caesar is described a young business man who is doing very well.
He owns the Kwarleyz Group (Wonda World Estates and Petronia City Development) and other business.
By Francis Addo