Ghana's Minister of Foreign Affairs and Regional Integration, Shirley Ayorkor Botchwey, has called on nations and leaders of the world to strive for better and inclusive multilateral systems to support their respective national efforts to achieve economic growth and inclusion.
She made the call on Thursday, September 26, 2019, as she participated in an event organized by the alliance for Multilateralism on building the network and presenting results.
The event was held in New York, USA, on the sidelines of the 74th session of the UN General Assembly.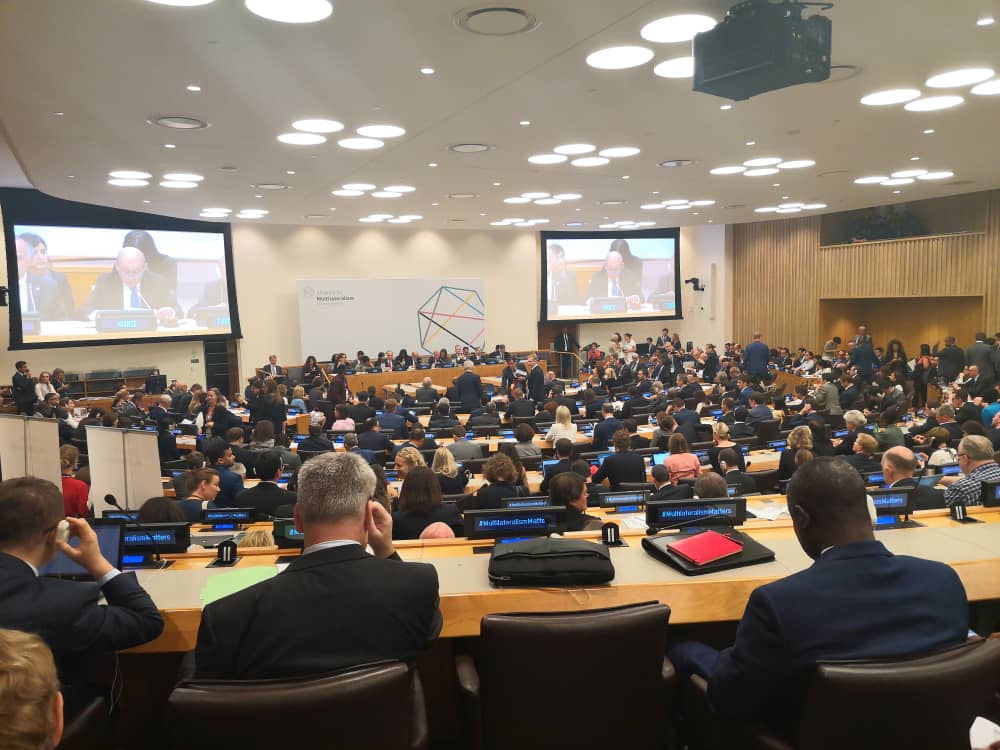 The Minister pointed out that it was worrying to witness the recent wave of unilateralism in some parts of the world, which threaten to whittle down the gains that have been made by the comity of nations through rule-based multilateral organizations.
According to the Ghanaian diplomat, deepening of globalization has made multilateralism an inevitable course of action for international growth and development.
"We can and we should continue to effectively address pressing issues that impact on the wellbeing of humanity, as envisaged in the 2030 Agenda for Sustainable Development," she said.
Madam Ayorkor Botchwey explained that multilateralism inspires the development of an equitable system in a world where there is uneven distribution of wealth, political power, economic power, social order and prerogatives.
Over the years, she indicated, global citizens have seen the world come together through the power of multilateralism to promote peace and security; promote good governance; develop technologies to improve lives; address global health threats and the climate emergency; tackle economic crises and improve trade and the development of the world.
She therefore seized the opportunity to commend Germany and France, for championing the establishment of an Alliance for Multilateralism, and for the opportunity to exchange ideas with other advocates of the theme.
On the contribution of Ghana to the concept of multilateralism, she indicated that the West African nation has always been an ardent supporter of multilateralism and international cooperation.
On attainment of independence, she said, Ghana joined, and has since then been an active member of the United Nations, the Commonwealth, the Non-Aligned Movement (NAM), and other regional bodies including the African Union, as well as the Economic Community for West African States (ECOWAS), with a firm conviction that collective efforts usually presented more effective solutions to issues within the international space.
"Our conviction is grounded in the understanding that collectively we are stronger and more dynamic, as it has become evident that the challenges of this world can only be surmounted when we work together with other nations," she added.