John Mahama and Otumfuo Osei Tutu II
President Mahama has assured that the government will step in to complete the construction of a teaching hospital for the Kwame Nkrumah University of Science and Technology (KNUST) in the Ashanti Region.
President Mahama stated that he would immediately begin a search for funds to finish the project which was started by the Kumasi-based University, following an appeal to him by the Chancellor of the school, Otumfuo Osei Tutu II.
"I am reliably informed that KNUST has started the construction of its teaching hospital to promote greater access to medical education. This is very commendable. I believe that his royal majesty, the Chancellor's request is in order and let me add that not many people can refuse a request from the Otumfuo," President Mahama said at the 50th Congregation of the University.
"I'll therefore set to work immediately to seek the funding to continue and complete the teaching hospital you have started as a reward for your 50th congregation."
President Mahama also called on the graduates to transfer the knowledge they had acquired at the University into ideas for the development of the societies in which they live.
According to him, the quality of the University can only be determined by the level of impact made by its students on the people around them.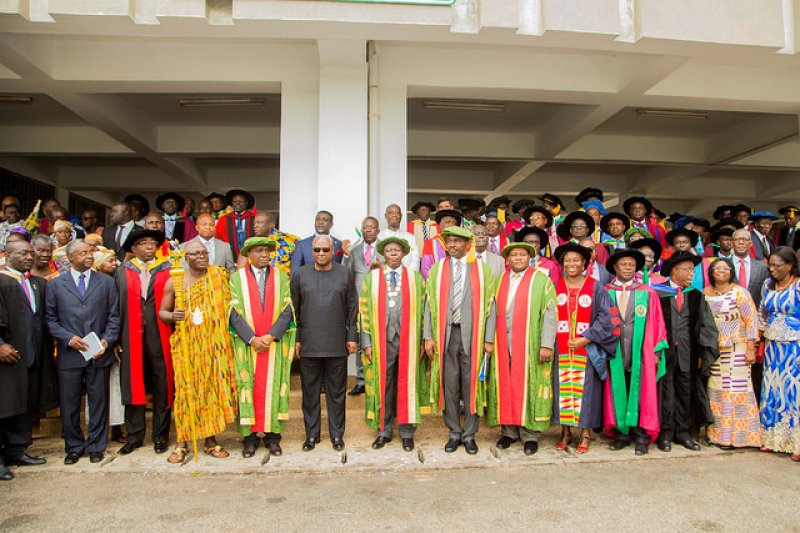 "The mark of a good university is not about the great performance on campuses, but its ability to transform people and institutions outside for meaningful development," he said
-citifmonline