Mac Jordan Amartey
The late Mac Jordan Amartey was laid to rest over the weekend after his funeral rites on Saturday at the Christianborg Stake Centre in Accra.
The late veteran actor died on July 6, 2018, at the Korle-Bu Teaching Hospital (KBTH), where he was receiving treatment.
As expected, his funeral attracted a number of veteran actors, who came to bid him farewell on his next journey.
Oscar Provencal of 'Inspector Bediako' fame, according to Ghanaweb.com, described the late actor as a "real gem" who was among the pioneers who made the movie industry robust during his time.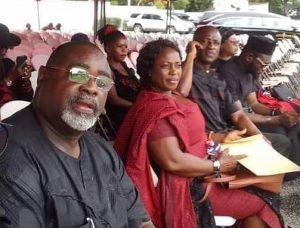 Oscar Provencal and other actors at the funeral
Prince David Osei said his fond memory of Mac Jordan Amartey was his "unique character" in movies, one he indicated upcoming actors looked up to.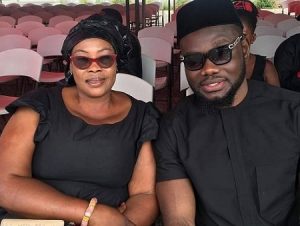 Actress Dina Gbartey and Prince David Osei at the funeral
Mac Jordan is known greatly for the popular 'Idikoko' TV series. He was also known for numerous TV Theatre productions and Ghanaian films.
The legendary actor is also known for his tiff with actress Grace Nortey in almost all the movies the two starred in.
The late Mac Jordan Amartey, who left behind a wife and four children, was laid to rest at the Osu cemetery.