Melcom, one of Ghana's leading retail firms, has given away some 30 Renault KWID cars and 30 motorbikes to its customers as it climax its 30th anniversary celebration.
Lucky customers from across the country were presented with the cars and motorbikes on Tuesday, September 10, 2019, at the Independence Square in Accra.
Melcom is a supermarket chain consisting of about 45 shops across Ghana.
The company was established in 1989 by Indian magnate Bhagwan Khubchandani.
It is believed to be Ghana's largest chain of retail department stores, and offers thousands of products and hundreds of well known brands.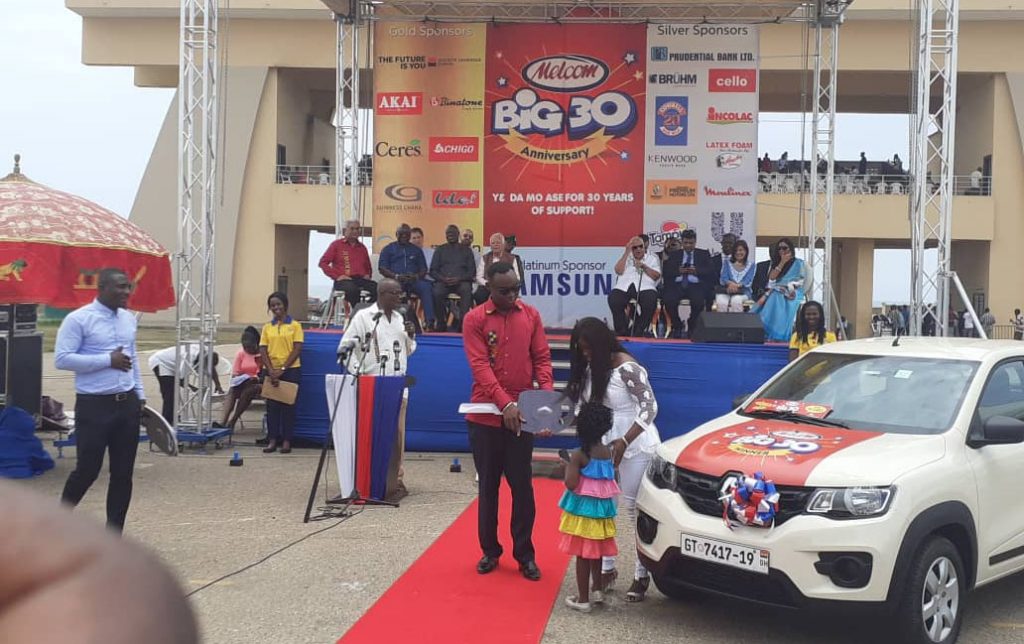 Speaking at the anniversary celebration, Minister of Business Development, Mohammed Awal, commended Melcom Limited for its hard work over the years and for contributing immensely to the socioeconomic development of Ghana.
He revealed that Melcom was one of the biggest employers in Ghana, employing about 2,800 people, most of whom are Ghanaians.
According to him, the Chairman of the Melcom Group, Bhagwan Khubchandani, was worth emulating as far as best practice in business was concerned.
He said the Chairman right from the start of Melcom had four great traits namely a clear vision and purpose, perseverance, very good work ethics and customer appreciation.
Deputy Minister of Trade and Industry, Carlos Ahenkora, observed that the evolution of Melcom into a trading hub "is impeccable and needs commendation."
Mr. Khubchandani revealed how deeply attach his family was to Ghana, noting that his wife, three children and some grandchildren were all born in Ghana.
He said Melcom shall continue to invest in Ghana to help the development of the country.
BY Melvin Tarlue