In a recent address to the ECOWAS Parliament, President Nana Addo Dankwa Akufo-Addo urged members to speak out against the extension of presidential term limits by certain leaders in order to strengthen their hold on power.
The President emphasized that such actions often lead to discontent among the population and create ideal conditions for military interventions to occur.
President Akufo-Addo called for a commitment to guaranteeing the democratic integrity of member countries, where governance systems should be based on the separation of powers, devoid of corruption, and respectful of the rule of law, individual liberties, human rights, democratic accountability, and social justice.
Speaking on the theme of the seminar, which focuses on challenges related to unconstitutional changes of government and presidential term limits in West Africa, President Akufo-Addo urged the ECOWAS Parliament to propose measures aimed at preserving peace and stability within the region. He highlighted the danger of manipulating public opinion and the rules of the democratic game for partisan purposes, emphasizing that such actions lead to a loss of legitimacy and social tensions.
The President emphasized that democracy is not a western concept, but rather a universal concept with broad applicability. He urged the ECOWAS Parliament to remain steadfast in their support for democratic values based on the rule of law and human rights. Additionally, he stressed the need to limit transition periods following coups, particularly in the Sahel region where military leaders often hesitate to restore democratic rule.
President Akufo-Addo referenced global history, including that of Africa, to demonstrate that the process of electing and installing leaders through democratic means is the most effective form of governance.
Quoting Winston Spencer Churchill, he stated that "democracy is the worst form of governance, except for all the others." He emphasized that tyranny, oppression, and totalitarian government do not persist in the long run, as circumstances inevitably force societies to embrace democracy and civil liberty.
Concluding his address, President Akufo-Addo urged members of the ECOWAS Parliament to remain steadfast in their duty to guarantee the democratic integrity of their respective countries.
He emphasized the importance of governance systems that are free from corruption, respect the rule of law, uphold individual liberties and human rights, promote democratic accountability, and foster social justice.
This, he emphasized, is a duty owed to future generations.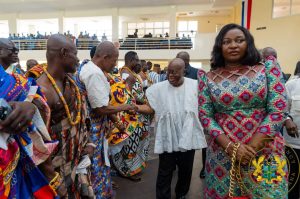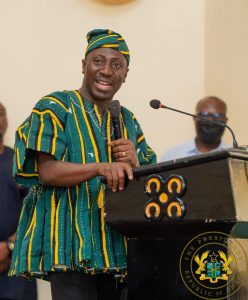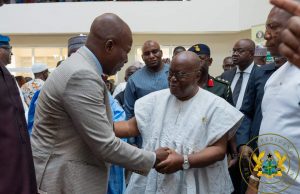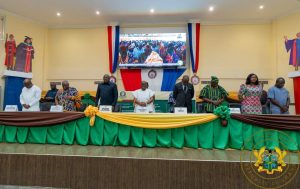 By Vincent Kubi