The United States of America Secret Service operatives have taken over Independence Square, Accra ensuring that individuals entering the premises are properly screened ahead of the arrival of Vice President Kamala Harris.
Kamala Harris will this morning, 28th March 2023 deliver a major speech to an audience of young people at the Black Star Square.
Ahead of her public address at the Black Stars Square, the Ghana Armed Forces, and the Ghana Police Service are providing additional security services across her routes in Accra.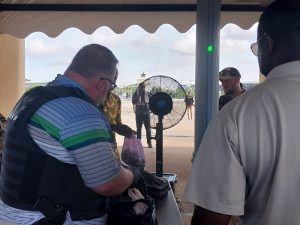 The Police have blocked some of the roads around Independence Avenue.
At Independence Avenue, the public who have been invited to attend the event are being
properly screened ahead of the arrival of the visiting Vice President.
While some Ghanaians expressed concern over the Secret Service's involvement in security screening, others praised their efficiency.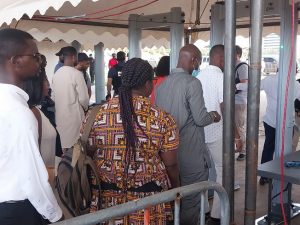 The US Vice President Kamala Harris arrived in Ghana on Sunday as part of her weeklong tour to Africa aimed at deepening US ties.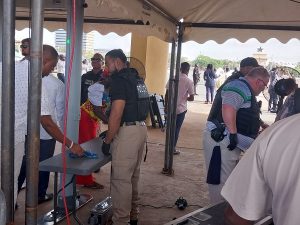 Harris after delivering her speech in Accra, will visit Cape Coast Castle, and meet with leaders of Ghana, Tanzania, and Zambia to discuss issues such as food security, climate change, and investments.
-BY Daniel Bampoe