THE GHANA Tourism Authority (GTA) has unveiled a seven-pillar programme to strengthen Ghana's engagement with the Diaspora and also showcase its rich cultural heritage and investment potentials under the 'Beyond the Return' project.
The 'Beyond the Return' programme is a follow-up to the successful 'Year of Return' project that commemorated the 400 years since the arrival of the first recorded enslaved Africans in Virginia in 1619.
The pillars are 'Experience Ghana' which will aim at creating memorable experiences through a series of programmes including healing journeys, festivals, entertainment, etc.;  'Promote Pan African Heritage and Innovation' which focuses on promoting Pan-Africanism and Ghanaian heritage; 'Invest in Ghana' which will facilitate special investment programmes such as 'Sankofa Savings Accounts' and ease the requirements of doing business; and the 'Diaspora Pathway to Ghana' pillar which will see to the adoption of legal and policy frameworks on visa acquisition (e-visa) and the institution of a Diaspora visa.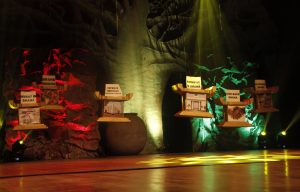 The other pillars are 'Give Back Ghana' which is aimed at fostering a new sense of community service and giving in areas such as tree planting, clean-ups etc.; 'Celebrate Ghana' which will create a sense of national consciousness anchored on key cultural festivals, media programmes and the adoption of contemporary festivals; and the 'Brand Ghana' pillar which will also create marketing campaigns to promote Ghana as the hub for the African renaissance while crafting a new international narrative for Ghana.
In his remarks during the unveiling ceremony at the National Theatre in Accra on Thursday, Senior Minister Yaw Osafo-Maafo intimated that within the pillars were efforts which would harness the expertise of diasporans across the globe to transform the country while providing a welcoming business environment for direct investments into its economy.
"We must all support these pillars to help make Ghana the place for investment, progress and prosperity, and not a place from where our youth flee in the hope of accessing the proverbial greener pastures, or for a better life in Europe or the Americas," he stressed.
'Beyond the Return'
The Minister for Tourism, Art and Culture, Barbara Oteng-Gyasi, on her part, indicated that the 'Beyond the Return' project was an initiative that would allow for cross fertilization of ideas, policies and implementation of strategies to make Ghana a more attractive destination for tourism, trade and investment on the African continent.
She noted that most Africans in the Diaspora dreamt of returning to the continent but were confronted with uncertainty about which African country they could call 'home'.
By Nii Adjei Mensahfio