The Ministry of Lands and Natural Resources has taken on the Ministry of Transport in a soccer match.
The Friday night, September 18, 2020 game played at the
McDan La Town Park, in Accra, was one of the few matches of the 2020 Interministerial Games.
Despite starting the match on an impressive note and scoring an early goal in the 5th minute of the first half, the Lands Ministry lost 3-2.
The first half ended 2-1 in favor of the Transport Ministry.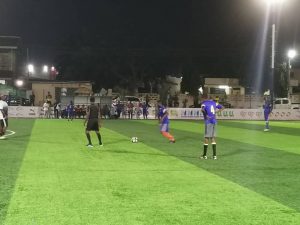 The Kwaku Asomah-cheremeh-led Ministry's appeared to have lost momentum after taking an early lead, giving the Transport Ministry the opportunity to score two quick goals.
Two minutes within the second half, the Lands Ministry scored once again, levelling the score 2-2.
The Natural Resources Ministry regained form in the early minutes of the second half, taking the match to the Transport Ministry.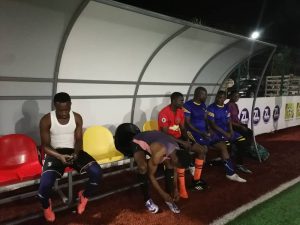 But once again, the Lands Ministry failed to maintain focus and momentum, paving way for the Transport Ministry to score the winning goal at the concluding parts of the game.
Earlier, the Office of the Head of Civil Service played the Gender Ministry.
By Melvin Tarlue