Participants at a Cylinder Recirculation Model (CRM) regional stakeholder engagement, have called on the National Petroleum Authority (NPA) not to give in to threats and blackmail by those opposed to the policy.
The Ghana Liquefied Petroleum Gas Operators Association (GLiPGOA) is currently opposed to the policy implementation, insisting their businesses will collapse.
The NPA however insists the policy will rather increase jobs and improve safety.
An Accra High Court recently dismissed an injunction seeking to halt the regional engagements.
During a question and answer time, the residents agreed the policy will help address the safety challenges in the sector.
They asked the NPA to decentralize the engagements, so those in the deep end of the communities will understand the policy.
In an initial address, Chief Executive of the National Petroleum Authority (NPA), Hassan Tampuli, reiterated government's commitment to ensure the Cylinder Recirculation Model (CRM) is fully implemented.
He said the views expressed by the participants were important to the planning process, and assured that their views will be incorporated into the document that will guide the policy.
Mr. Tampuli said following consultations with industry stakeholders, consumers and interested parties, he was confident consumers can no longer tolerate any petroleum fires and, that is why those opposing the policy must take a second look at their position.
"We have had a number of consultations with Members of the Council of State, Members of the National House of Chiefs, The Asantehene, Parliament Select Committee on Mines and Energy, Regional Houses of Chiefs, residents of Nima and Kotobaabi, the people of Greater Accra, Ashanti, Central and Western region respectively, and the media in Volta, Eastern, Northern and Brong-Ahafo."
Mr. Tampuli said too many lives have been lost in gas explosions and the situation has to change for the better.
"Indeed we cannot forget the unfortunate incident of June 3rd 2015 in which a number of lives were lost. Neither can we forget the infamous "Atomic Junction Gas explosion" which shook the country in the last quarter of 2017."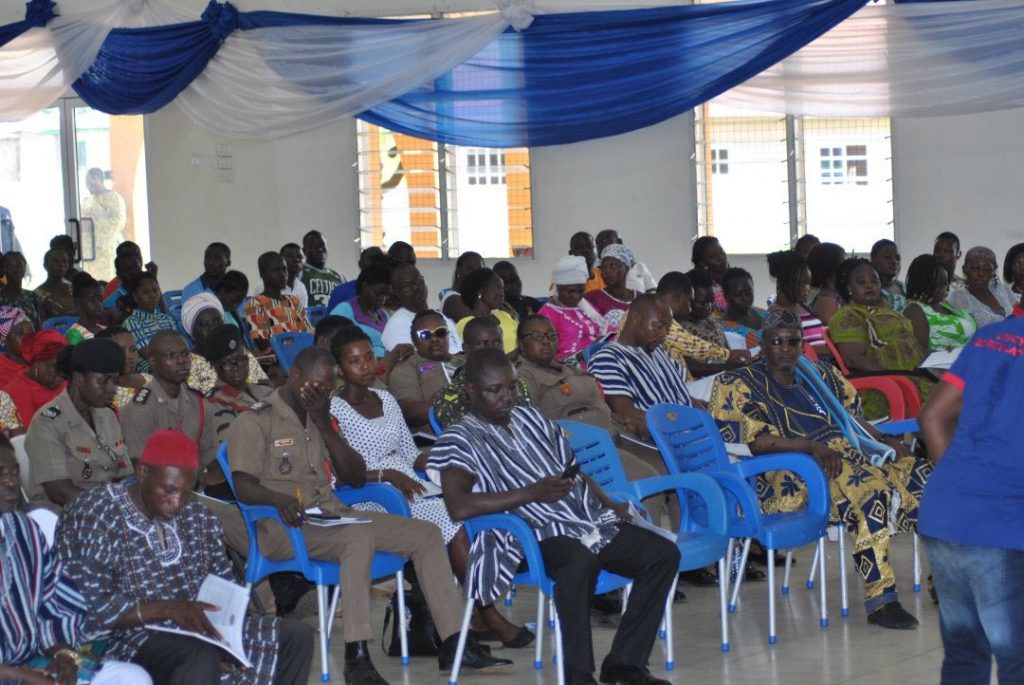 " Another avoidable gas explosion occurred at trinity gas station in Krofrom in the Ashanti region, killing two people, injuring several others and properties worth millions of cedis were destroyed."
He said lives cannot be lost at the expense of financial gains.
As part of the exercise, the NPA will commence a pilot program in Obuasi in the Ashanti Region, Kade and Kwabibirem all in the Eastern region.
Vice Chairman of the LPG Marketers Association, Gabriel Kumi, who is on the regional tour with the NPA, said his outfit is fully behind the policy and urged participants to embrace it.
BY DGN Online