Vice President Dr. Mahamadu Bawumia has commissioned 339 Officers of Cadet Course Intake XXIII into the Ghana National Fire Service, at a ceremony in Accra.
In his address, the Vice President congratulated the officers for answering the call to serve their country and urged them to uphold the values of the Fire Service as they serve with commitment and dedication.
Dr. Bawumia lauded the important role that the Ghana National Fire Service plays in managing fire situations in the country and highlighted the government's commitment to resourcing the Service to carry out its duties effectively.
He referenced several interventions that have been made to support the Ghana National Fire Service, including the recent supply of two hydraulic platforms capable of reaching the sixteenth floor of a building.
The Vice President also announced that the government is investing in the training and development of Fire Service personnel.
Two new Fire Academy and Training Schools, as well as a Fire College, are currently under construction, which will provide additional training opportunities for firefighting professionals.
The commissioning ceremony marks an important milestone for the new officers who are now part of Ghana's Fire Service.
With the continued support of the government, the Ghana National Fire Service is well-positioned to protect lives and properties in the country, and the newly commissioned officers will play an instrumental role in ensuring the success of this mandate.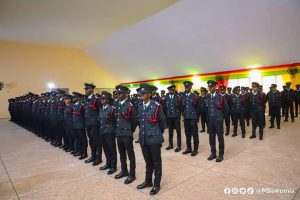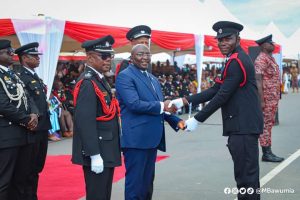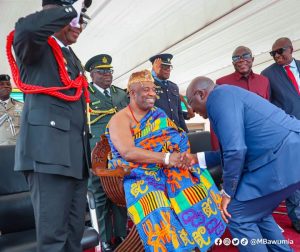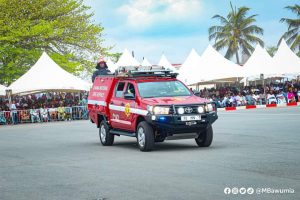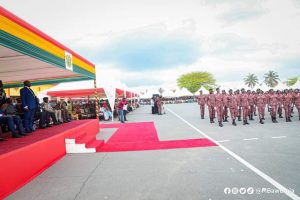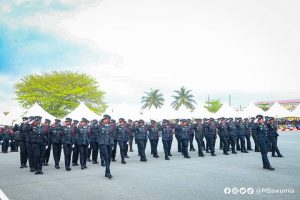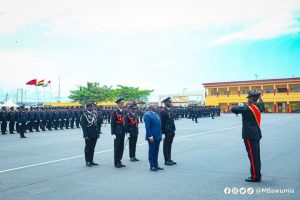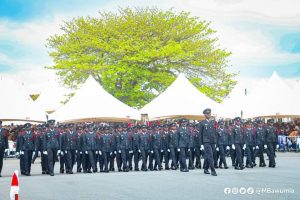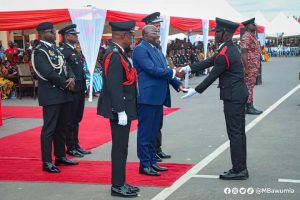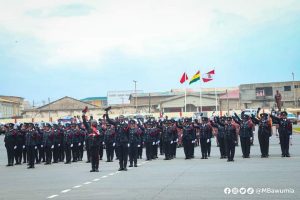 By Vincent Kubi