Fight has broken out between riot police and thousands of football legend, Diego Maradona's fans at his burial in Buenos Aires, Argentina.
The clashes took place on Friday, November 27, 2020 after thousands of Maradona's fans were reportedly unable to catch a glimpse of his casket.
Maradona died from heart attack on Wednesday, November 25, 2020.
According to reports, Maradona was buried next to the graves of his parents, Dalma and Diego, on Friday, November 27, 2020 in Argentina.
There was supposed to be a public viewing of his casket.
However, reports revealed that following the clashes, organizers of the funeral were forced to cut short the public viewing exercise and go on to bury the late legend.
Maradona led Argentina to the 1986 world cup glory, defeating England in the final with his controversial goal which has since come to be termed the "Hand of God."
At the club level, he played for Barcelona, Napoli and others.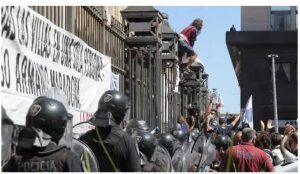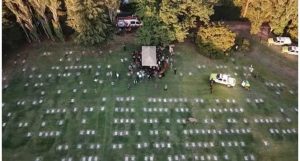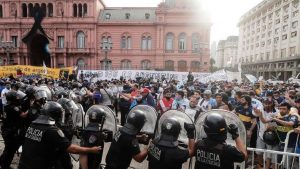 By Melvin Tarlue