President Nana Addo Dankwa Akufo-Addo has expressed confidence in achieving the vision of making Ghana the centre of excellence in medical care, citing Ghana's skilled workforce and ongoing investments in medical facilities, including the "Agenda 111" initiative.
He also highlighted Ghana's stability and commitment to democracy as indicators of its potential to become a medical hub in the region.
The remarks were made during the commissioning of the St Michael's Specialist Hospital (SMSH) in Lapaz, Accra.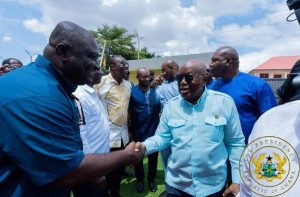 President Akufo-Addo reiterated the government's commitment to investing in the health sector and supporting private sector efforts.
He emphasized the need to upgrade regional and teaching hospitals to world-class standards and map regional facilities to specialized services.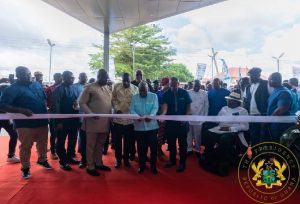 President Akufo-Addo also acknowledged the importance of a maintenance culture in sustaining the medical facilities.
He commended the board chairman of SMSH, Michael Banahene, and urged the staff and management to prioritize the upkeep of the hospital to ensure its longevity.
In his address, Mr Banahene expressed gratitude to the President Akufo-Addo's administration for its support in building the hospital.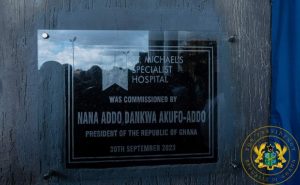 He emphasized that the St. Michael's Specialist Hospital would create employment opportunities for approximately 600 Ghanaian staff.
Former President John Agyekum Kufuor, who is related to Mr Banahene, attended the event and commended his achievements.
He praised the hospital's adherence to international standards and its provision of efficient healthcare to Ghanaians and beyond.
Overall, the report highlights Ghana's ambition to become a leading destination for medical care in West Africa.
The government's investments in healthcare infrastructure and commitment to maintenance, as well as partnerships with private sector entities, contribute to this vision.
By Vincent Kubi